Past Customer Only Webinar: Reservations Management

Limited to Netintegrity customers only.
We are sorry we missed you. View our upcoming webinars here or fill out the form here to schedule a time to talk.
Supercharge community reservations with OneLink!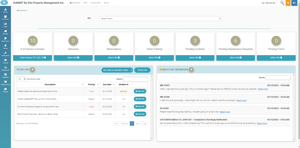 Join us for a live customer webinar to learn the easiest way to optimize facility management, improve the resident experience, and bolster your bottom line.
Date: COMPLETE
Leverage OneLink to utilize purpose-built reservations management technology can transform how your team approaches critical areas of common space operations; such as maintenance, bookings, and even fee collection.
Join our webinar to learn how OneLink can help your company get to the next level by:
Automating repetitive scheduling and booking tasks.
Ensuring predictable maintenance tasks—like fire alarm inspections, pool openings, and A/C tune-ups—are taken care of like clockwork.
Increasing team productivity by eliminating mundane manual tasks.
Empowering residents to book facilities and common spaces at their leisure and cancel bookings when plans change in just a few clicks.
Automating fee collections to ensure revenue is collected without any humans in the loop.
And more!
Contact us to learn more.