Past Customer Only Webinar: Automating Letter Distribution

Limited to Netintegrity customers only.
We are sorry we missed you. View our upcoming webinars here or fill out the form here to schedule a time to talk.
Maximize your investment in Netintegrity!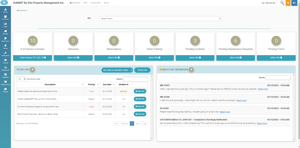 Join our exclusive customer training session to learn how to communicate with owners as effectively as possible.
Date: COMPLETE
Are you tired of sending hundreds of emails by hand every month? Find out how Netintegrity enables you to streamline communications that used to take several days to complete into a task one person can do in 30 seconds.
Register for our webinar now to learn how to:
Standardize the way you communicate with all owners, tenants, and residents.
Consolidate the number of manual notices you have to send.
Utilize a standard notice template across your portfolio to deliver a consistent brand experience.
Broadcast critical updates to the right people in real time.
Improve accuracy by ensuring there are no communication errors.

We will walk you through what "link fields" are and how to use them.

And more!
Fill out the form to register for this free training session!
Contact us to learn more.