Attracting and Retaining Talent to Grow Your Property Management Company

Investing in HOA management software can help you attract and retain talent and grow your property management business.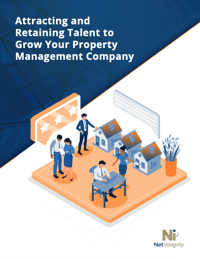 The last few years have been difficult for property management companies due to the COVID-19 pandemic, a rapidly evolving real estate market, and an uncertain economic climate. With so much change occurring, many property management companies have struggled to attract and retain talent.

Luckily, property managers can overcome these challenges and keep their employees happy and engaged by making smart investments in homeowners association (HOA) management software.
To help your organization win the war for talent and get to the next level, we've put together an e-book that outlines:
Hiring and retention challenges.
Tips for attracting and retaining talent for growth.
The critical role HOA management software can play in helping your business get to the next level.
Download the e-book today.

Download the guide today.